The best part about getting to your destination is the views while touching down.
Princess Juliana International Airport
Stephanie Rousseau/Shutterstock
This beautiful airport sits right next to Maho Beach on the island of St. Martin. Since the runway is so close to the water, the planes have to land at a very low altitude, creating a breathtaking view for the passengers about to land on the island. Many tourists enjoy sitting on the beach and watching the planes come in right over their heads. These are the airports with the scariest landings in the world.
Queenstown Airport
Naruedom Yaempongsa/Shutterstock
Queenstown Airport is located in New Zealand and surrounded by gorgeous views. When landing, you'll be able to see the Southern Alps as well as Lake Wakatipu.
Barra Airport
Spumador/shutterstock
Barra Airport, in the Scottish Outer Hebrides, is the only airport in the world where scheduled airline services take off and land on a beach. During high tide the runway, or sand, is underwater. The descent is both thrilling and beautiful at any time of the day. If you're a nervous flier and want the smoothest plane ride possible, here's the best place to sit.
Gibraltar Airport      
Artur Bogacki/Shutterstock
Gibraltar is a small British territory located on the southern coast of Spain. Since it's on a peninsula, when landing you can see views of the water and parts of northern Africa. Another thing you'll see when you land is a four-lane highway running right through the middle of the runway. The airport isn't that busy so it hasn't caused any traffic problems yet.
Billy Bishop Toronto City Airport
Olga Gabay/Shutterstock
When landing at Billy Bishop Airport in Toronto, Canada you'll get to see spectacular views of both Lake Ontario and the skyline of Toronto. It's especially beautiful if you land around sunrise or sunset. This airport was named the best in North America. Can you guess which one it is?
Santos Dumont Airport
dani3315/Shutterstock
The Santos Dumont Airport is located in downtown Rio de Janeiro. When landing, you get to see Guanabara Bay and the iconic Sugarloaf Mountain. The airport no longer accepts international flights, but it's still one of the busiest airports in Brazil.
Courchevel Altiport
Roberto Chiartano/shutterstock
This small airport is located in the French Alps. The snowcapped mountains create a spectacular view when landing. However, landing is extremely dangerous because of its short and sloped runway—only small planes and helicopters are able to land safely here. It's mainly used for transportation to and from a ski resort located in Courchevel. Check out these bizarre reasons for flight delays.
London City Airport
Schnitzelpirat/Shutterstock
Landing at the London City Airport is like a free ticket to the London Eye. You'll catch a glimpse of the Tower Bridge, the Tower of London, and the Thames River.
上海|北京|重庆|哈尔滨专业英语辅导培训
—
重庆中考高考英语辅导分站
分支机构—KT英语高效核心学习法开创者—
KT英语
由于报名人数较多,为保证教学服务质量,从2019年1月1日起,
KT英语核心学习课程
,实行提前预约制。如果当期未能成功报名,请耐心等待下次开课。同时,我们有大量
高价值
、高效英语学习思维模式的
重要免费加密
英语课程,不容错过,请微信扫码后,发送"课程密码",或致电获取密码,即可立即免费学习: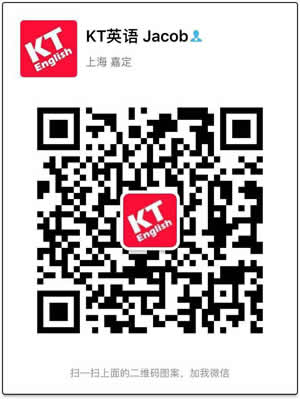 联系电话: 18888-183-196